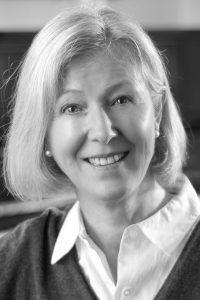 Yosay Briels is a new author to enter the historical novel genre. Her writing is inspired by true stories about artists and their art. She wants to bring the time of the artist to life for her readers so he/she can feel a part of it.
Her debut novel The Dutch Artist and His Muse is based on the Rotterdam artist Jan Sirks and his muse Hillegonda.
Yosay has a BA in Art History and French Literature and is fascinated with the context of art. In order to create her characters, she learns as much as she can to be able to re-create their lives. She visits their cities, listens to their music, reads their books and the plays they may have seen, studies their fashion and mannerisms, their foods, their homes and places of work, their hygiene habits, their perfumes, their foods and drinks, the structure of their day, their social life, their politics, reads their newspapers, their books, their exhibition reviews and pours over their letters and diaries.
She was a founding member of the charitable trust that created and published the successful Harbour Kitchens cookbook. Her sketch "Insight, Hindsight and Foresight" was performed at the opening of the Christchurch Innovation Incubator in New Zealand.
When she is not researching or writing, Yosay is a portfolio manager and curator. She is working on her second novel. It is about an artist. She lives in Lyttelton, New Zealand with her husband and a slightly crazy Burmese cat.
© Yosay Briels 2017